Since 1995 Specialist Mortgage has helped thousands of Australian property investors located all over the world to obtain the most suitable finance package to suit their personal circumstances.
We have become the leading arranger of finance for Australian Property Investors and Australian Expatriates living abroad, and you can benefit from our experience and significant volume to achieve better interest rates and conditions.
Whether you need a loan for a new purchase or to refinance and improve your current loans, we can provide the options that you need to find the most cost effective and flexible finance to compliment your property.
With access to all of the premium lenders for Australian property, no one can offer you the quality of service and professional standards that Specialist Mortgage does. And best of all, our Finance services are free of charge.
Our team of Finance Executives are based all over the world, so we can easily contact you and go through your personal requirements.
Our service is 100% free and 100% no-obligation
Dedication to Service
We provide fast, friendly, seamless service. We clearly communicate everything you need to know throughout the process and will answer questions as they arise. We even help you complete all the application paperwork.
No Additional Costs
Our Specialist Mortgage service is FREE to our clients, because we are paid by the banks. If for any reason your loan is not approved, we won't charge you.
Independent Advice
We deliver unbiased opinions across hundreds of different lending option from more than 30 banks. We clearly explain suitable loans, features, fees and charges. We offer advice on how much you can afford to borrow, to avoid putting yourself at financial risk.
Obligation Free
There is no obligation or cost to discuss your financial affairs. We offer a FREE review of your current or intended loans and provide FREE quotations and preapprovals. If you decide not to proceed at any time during the process, we will not charge you.
Full Lender Analysis
We quickly compare hundreds of loan options from Australian and International banks, saving you time and money. We provide the most current, accurate and complete information to deliver you the best loan for your individual circumstances.
Negotiating Power
As the largest Australian mortgage originator operating internationally, we have the power, volume and relationships to negotiate with lenders to obtain special conditions, including lower interest rates, longer terms and decreased establishment costs. We can sometimes offer better rates than the banks.
Expert Advice
Our staff are fully accredited and qualified, to ensure we provide the best service in the market. We are the market leaders in providing Australian Property and multi-currency loans to offshore investors – no other firm can match our history or expertise.
Free Access to SMATS Group Services
Unique to SMATS Group, we offer all our valued clients free access to our other services including Aussie Property, Australian Taxation Services and SMATS FX, to assist you in optimising your financial position.
Australian Finance Awards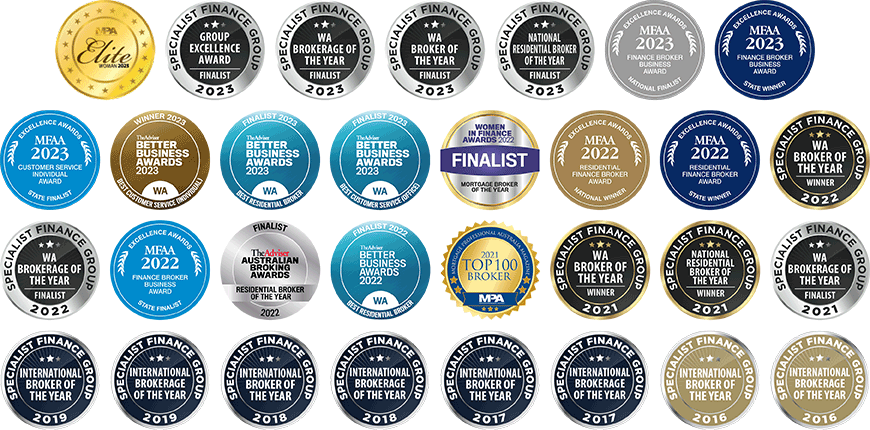 Disclaimer: All information provided on this website is of a general or factual nature only and does not take into account your personal circumstances or objectives. Before making any decisions, you need to consider, with or without the assistance of a licensed adviser or broker, the appropriateness of any material presented in light of your individual needs and circumstances. The information on this website does not constitute a recommendation for any of the products or services provided by SMATS Services (Australia) Pty Ltd and or any of its related entities. Click here to download a copy of our Credit Guide.